VETERANS SERVING VETERANS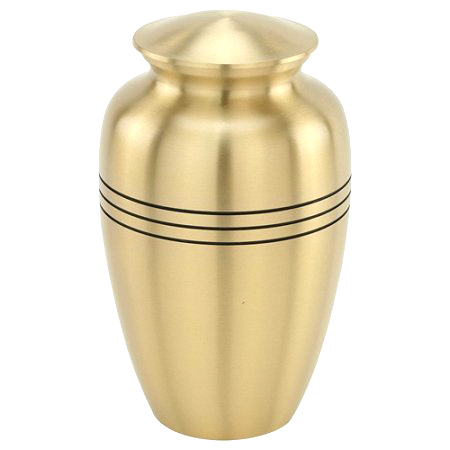 Simple and elegant, the Classic Three Bands Gold Cremation Urn, also known as the Roman Urn, has three simple engraved lines around the center signifying The Father, The Son and the Holy Spirit. The finish of this urn is a warm gold. The classic and traditional style of this urn will pay tribute to a special loved one.
A traditional choice for display at home, or for a service in memory of a loved one, this urn keeps the contents secure with a threaded lid for closure. You may wish to bury it, place it in a niche, or keep it at home. It is a timeless choice for any of these memorial purposes
Our family-owned and operated organization includes American patriots and war heroes among its staff and administrative ranks. Herewith, we share a bit of our history with you as we know our stakeholders' reverence for the American Veterans and their families who we are here to serve and honor during their transitions to the afterlife.
The owners of US Patriot Services collectively have been in the cemetery/funeral services for over 60 years. The founder was born on Nov. 4, 1948 in Phoenix, Arizona. Following in his grandfather's military service footsteps, he joined the United States Army immediately following his high school graduation and served in Viet Nam from 1968-1969.
His beloved grandfather was born at the turn of the 20th Century on August 20, 1901 and served with distinction in the United States Navy during World War I. His grandfather passed on March 23, 1999, but his and his generation's record selfless, honorable service continues to inspire us at US Patriot Services to serve our country's veterans during some of the most sensitive times in their lives.
Further inspiration for us is also gleaned for his maternal uncle's military service during both World War II and the Korean War. During WWII, he parachuted and was shot and captured behind Stalag 7 enemy lines in 1944 and held until the Allied Victory in 1945.
Stateside, his father-in-law, served in the aerospace defense industry helping to build fighter plane engines for aircraft utilized during World War II. Although he desperately wanted to enlist in the armed services, his advanced age would not permit enlistment. Moreover, it was determined that his mechanical and chemical engineering talents could best be utilized at home in crucial airplane manufacturing sectors. Another son of the 20th Century, he was born 11/11/11 and passed on June 7, 1995.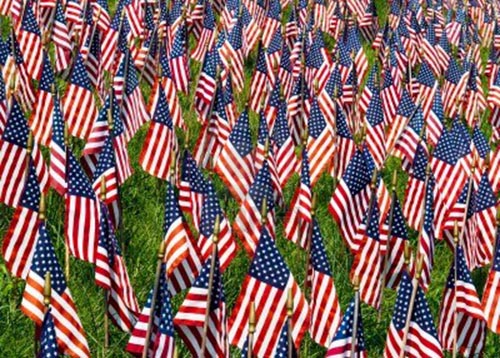 Testimonials
I take this opportunity so express our deepest gratitude for the kind and generous consideration and help you and your staff provided for our family at the passing of our beloved mother, grandmother and great grandmother. The casket you delivered with a truly handsome example of fine craftsmanship and dignity that was so fitting for the burial of this one hundred-year-old woman who was the daughter of native Arizona pioneers.
Arizona pioneers
Our entire family and many of the hundreds of friends who attended the church and entombment services commented on the beauty of the casket. Please know that we are also very grateful for the savings you were generously able to provide us. The savings we realized compared to the costs quoted by the Funeral Home was very substantial. C. Williams - Arizona
C. Williams
We purchased two caskets from your company this year, sadly having already used one. As beautiful as a casket was at our father's memorial, the service we received by your management and sales staff was the key factor in our funeral arrangement choices. Additionally, upon purchasing our caskets we were given the opportunity to visit the Company's storage facility, Interstate Warehouse and found it to be very modern, clean and technologically advanced. M. Nickell - St Louis, Missouri
M. Nickell
The casket was beautiful. I am glad we had arranged for it ahead of time. Thank you for your kindness. He had a very wonderful funeral, no regrets. D. Huston - Kansas
D. Huston
I would like to thank your company for a very beautiful casket that my wife was buried in. Your company lived up to everything they said they would do. My daughter and myself are pleased with the casket she was buried in. If I can call a casket pretty, IT WAS!  On behalf of my daughter and myself, we thank you very much. You are a very good company to do business with. God bless you and your company, you made me and my daughter very happy. R. Anderson – Missouri
R. Anderson
Veterans that meet various service requirements are eligible for certain burial and memorial benefits through the Department of Veterans Affairs.